News
We've received notification that there will be work done at the motorway bridge on the Straight Mile during the first half of February.
This will close the bridge Mon-Fri for about two weeks from 1st Feb.
Baboon Research in Eastern Cape  South Africa
by Sophie Collier from Shurlock Row
Thanks to the Waltham St Lawrence Village Charities Education Grant I have extra support in studying for my PhD. My PhD will determine how baboons and other primates modify their behaviour to cope with extreme conditions. There will eventually be a lot of writing, reviewing and re-writing of my findings but for now I am collecting behavioural data from Madison Troop, a wild-living troop of Chacma baboons resident to The Samara Private Game Reserve in the Eastern Cape province of South Africa.
There are 58 baboons in total in Madison troop. It took the two of us (myself and my fellow researcher Chrissy) 8 months to identify every single troop member and each baboon is known individually and by name. Some are easy to identify, for example Indigo has a white patch on her cheek and Luna only has half a tail, but for many individuals we just had to wait until we recognised their faces.
Couple could attend WSL concert! (if they wanted)
In a move intended to make the most of their special day, Prince Harry and Meghan Markle will wed at Windsor on 19th May, the date chosen so they have the option to rush away from a tedious reception at the Castle to attend the Waltham St Lawrence Choral Festival Concert, which this year includes Haydn's Nelson Mass, widely thought to be one of Meghan's desert island disks, while Admiral Horatio Lord Nelson is well known to be one of Harry's heroes.
The couple have not yet officially commented on this important aspect of their plans, presumably to avoid a rush on the box office by the paparazzi.
Watch this space for further news.
(Webmaster)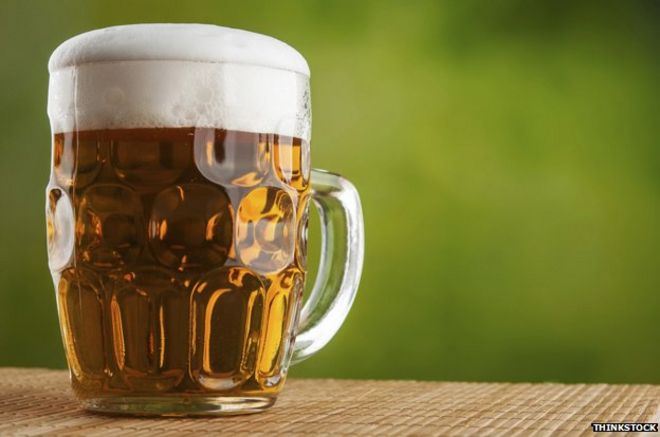 "The 2017 Fete Bar will be serving a range of the finest ales from Rebellion Brewery, coupled with lagers for those with slightly odd taste buds!
There will also be a selection of Chilean and Antipodean wines, not to mention Pimms O'Clock all day…
During the evening, Prosecco will also be available for that aperitif, before your Haweli Dining experience whilst soaking up the atmosphere of live music."
Posh eh? But we're told that prices remain very reasonable! (Webmaster)
If there's something you'd like to see at the fete,
let us know what it is!
We don't make any promises! ...
but your ideas are very welcome and will be seriously considered.
Let us know too if you can get involved in organising your idea - email This email address is being protected from spambots. You need JavaScript enabled to view it.
And if you say "yes" to add yourself to the email list, we'll send out very occasional updates.
What a spread!
Always a very popular feature of the fete, the lovely ladies of the tea tent
will tempt you with their delicious sandwiches and cakes.
Do you know someone who would like to sell or exhibit at the fete?
Stalls are available at £35 for a 3m-wide pitch - from 1pm to 5pm.
Stall holders will need to provide their own gazebo and table/chair.
No food, sweets, or plants I'm afraid, as these are already booked.
(and no early leaving for safety reasons)
To find out more, please contact Serena 07554 660041 This email address is being protected from spambots. You need JavaScript enabled to view it.
or fill in this form - click here...
The famous fete barbeque will be in operation again,
with delicious spicy chicken rolls and steak sandwiches as well as the usual top quality burgers and sausages.
If you'd like to do a stint helping with the barbeque on the day, please email Katie on This email address is being protected from spambots. You need JavaScript enabled to view it.
As many of you here in the village know, my family and I have been fundraising for Muscular Dystrophy over the past 30 years.
We are holding a Charity Ball for Muscular Dystrophy on Saturday 24th February 2018 at The Coppid Beech Hotel in Bracknell.
If you would like to attend the ball or can help in some way with sponsorship, please contact me on 0118 934 3631 or 07867 788068 or This email address is being protected from spambots. You need JavaScript enabled to view it.
Many Thanks,
Dean Yorke
Local singers performing hits from circa 1600!
Upcoming concert appearances:
Fri 6th Oct 2017 at 7.30pm - St Mark's Methodist Church, Maidenhead
Concert with Turpins Consort
non-ticketed - optional suggested donation £5
Sun 15th Oct 2017 at 7.30pm - Christchurch URC, Oxford Rd, Marlow
Reformation 1517 - Luther, Bach and Beyond - sacred and secular music
with Christine Wells, organ
tickets £10 from www.musicinmarlow.org.uk or on the door
Sat 13th Jan 2018 at 12 noon - St Mary's Slough
30-minute lunchtime concert - "Sad Songs, Sonnets and Soliloquies"
non-ticketed - retiring optional collection
Sat 3rd Mar 2018 at 2.30pm - Beaconsfield Festival of Choirs - St Mary's Church
afternoon concert with five other choirs
tickets £5 on the door
Sat 19th May 2018 - 7.30pm - Waltham St Lawrence Choral Festival
evening concert with other local choirs
details and tickets nearer the time
For more info contact Simon Shaw - 07717 472974 - This email address is being protected from spambots. You need JavaScript enabled to view it.
If you would like to sing unaccompanied secular choral music from the last 400+ years, with regular performances, then get in touch.  We have 2 or 3 vacancies for singers, so come for a try-out.
This year we had our Harvest Festival Service on Friday 30th September and we were so pleased to see many parents, relatives and friends join us in celebrating the Harvest Festival in Waltham St Lawrence Church. 
The morning is the perfect time to pray.  It gets you focused on God and helps you meditate on those you love and yourself, as well. 

There are many great ways to pray in the morning.  Here are 7 of them.
Everyone is welcome to join Loddon Valley Ramblers on any of these walks.
Just turn up at the start or phone the leader for more details. Please wear appropriate clothing & footwear.
For more walks, including some longer ones, visit Loddon Valley Ramblers Website: www.lvra.org.uk
Subcategories
News articles - village life